Kujawsko-Pomorskie Voivodeship
Kujawsko-Pomorskie Voivodeship is a regional self-government institution dealing with many aspects of regional development: education, infrastructure, environment, spatial planning, health, culture and many others. The basic competence of regional self-governments to foster innovation processes is to implement the Regional Innovation Strategy and monitoring the realisation of RIS3. Moreover, the Region of Kujawsko-Pomorskie is the Managing Authority of the Regional Operational Programme 2014-2020.
Kujawsko-Pomorskie is a dynamically developing region where industries including food, pulp and paper, chemical, electro machine and plastic, play a major role. Springs of mineral waters and deposits of halite and limestone create recreational and medical resorts in this area. Located in mid-northern Poland, Kujawsko-Pomorskie Voivodeship is an average size region of all 16 voivodships in Poland. At the end of 2015 the region was inhabited by 2,086,000 people. The main cities in the region are Bydgoszcz, Toruń, Włocławek, Grudziądz and Inowrocław.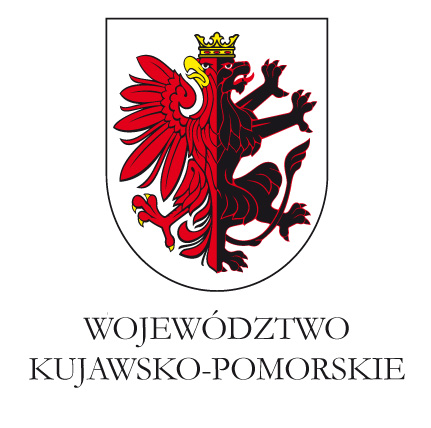 Information about the RIS3 of the partner region:
Regional level document:
"Regional Innovation Strategy for the Kujawsko-Pomorskie Voivodeship for years 2014-2020 (updated in January 2015)"
Legal Owner:
Kujawsko-Pomorskie Management Board

Web:
www.innowacje.kujawsko-pomorskie.pl/?page_id=39
Key challenges for innovation policy
The key challenge for innovation policy in the Kujawsko-Pomorskie region is to join Poland's most developed regions in terms of innovation by 2020. Our ambitious goal is to become the fifth most innovative region in Poland.
Smart Specialisation areas in Kujawsko-Pomorskie:
Smart Specialisation areas that were selected on the regional level for the Region of Kujawsko-Pomorskie are:
VALUE-BASED:




Healthy and safe food




Health and medical tourism




Advanced materials and tools




Transport and mobility




Culture heritage and creative industries




TECHNOLOGY-BASED (HORIZONTAL):




Information and communication technologies (ICT)




Industrial autmotion




Environmental innovation




OTHER AREAS (developed through entrepreneurial discovery).
Main objectives of the RIS3
The Regional Innovation Strategy of the Kujawsko-Pomorskie Voivodeship identifies the directions of intervention aimed at ensuring dynamic and rapid development of the region's innovations, whereupon the region shall rank among the top five regions in Poland in terms of innovations. The ultimate objective of the Strategy is the
dynamic increase in the region's innovativeness
.
Strategic objective I: Motivating innovative and inventive attitudes among the region's population




Strategic objective II: Motivating science as a background for innovative economy




Strategic objective III: Motivating regional economy based on knowledge and innovations Building economy based on common access to ultra-fast Internet.



The expected results of the implementation of the strategy will be:
Modern and flexible adaptations to the existing educational system, encompassing all education levels




Developing a system of shaping pro-innovative attitudes through knowledge and skills




The Science sector becoming an efficient support for the regional innovative economy, particularly in its specialisation areas




An innovative economy leveraging networking, becoming knowledge-based and widely using digitalization effects




Within the field of sophisticated scientific research




Increase of the region's competitiveness through access to Europe's moderate innovators.
Funding
Predicted allocation for activities specified in the RIS3 document amounts about 1,3 billion €. Financing of these operations is divided between a few sources:
Aid funds held by the region – Regional Operational Programme for the Kujawsko-Pomorskie Voivodeship for years 2014-2020




Private funds




Budget of Kujawsko-Pomorskie region




Aid funds of the Government of the Republic of Poland:




OP Smart Growth




OP Knowledge, Education and Development




OP Infrastructure and Environment




OP Digital Poland




State budget




Other funds.